An End in Sight
Climate expert predicts an end to catastrophic drought,
increased risk of severe weather this spring
March 9, 2023
The Spring Equinox will usher in the season of blooms and rebirth in just a couple of weeks, and according to one expert, this year it will bring some much-needed relief to farmers after devastating drought last year. It may, however, also bring with it a dark side - an increased likelihood of severe weather.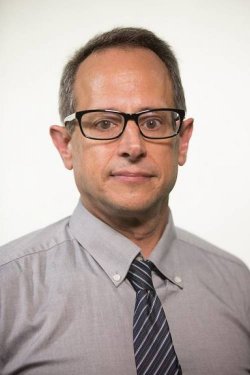 Tony Lupo, University of Missouri professor of atmospheric science and interim state climatologist, tracks long-term weather patterns, and he is confident that this spring and summer will bring drought relief and excellent growing conditions for the bulk of the state. He attributes the drought to a significant amount of time in a weather pattern known as La Nina.
"We've been stuck in La Nina for three years," Lupo said. "It's very rare to be in La Nina for two years and even more so for three. We've never had four years since we began tracking in the late 1800s."
While history is on our side, Lupo also notes that the weather models he put together for spring and fall predict moving out of La Nina - a pattern marked by stronger than normal trade winds in the Pacific Ocean that push warm water toward Asia and leave cold waters in the Pacific that push the jet stream further north - and into El Nino - where trade winds weaken and warm waters are pushed into the west coast of the US and the jet stream is pushed further south.
Lupo says atmospheric blocking in the Pacific Northwest is also playing a role. This occurs when a ridge forms in the jet stream and weather patterns persist over longer than usual periods of time.
While this is mostly good news for Missouri's agriculture industry, the same weather patterns that are predicted to bring relief carry some risk.
"When it's dry like this, what happens is the contrast between dry and wet pushes the jet stream into central Texas, and that can set the stage for more severe weather," Lupo said.
This could mean stronger than usual spring storms with heavy winds and hail, he said. It could also mean tornados.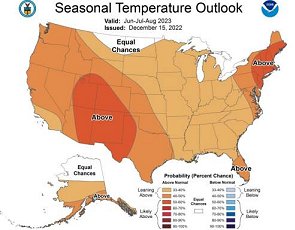 "We are already seeing some of this because storms are tracking up from Texas," Lupo said.
Lupo expects that the rains this spring and summer will bring a couple more inches than normal. He also expects them to be more evenly spread out, which gives the soil more opportunity to absorb the moisture as opposed to running off into drainage systems - all of which is good news for Missouri's farmers.
Lupo's models show that this effect will be stronger in the eastern two-thirds of the state, leaving a possibility of lingering drier conditions in the western portion.
He is also predicting spring temperatures to be about three degrees above normal and summer temperatures to hover right around normal. He emphasized that summers leading into El Nino tend to be "good, mild summers for agriculture."
---
Sources: Dr. Anthony Lupo, Interim State Climatologist - lupoa@missouri.edu