February 2014 Weather and Its Impacts on Missouri
Pat Guinan
State Climatologist
Commercial Agriculture/University of Missouri Extension
Missourians witnessed no deviation in February from the cold weather experienced in December and January, with temperatures averaging well below normal. Preliminary statewide temperature data for February indicates an average statewide temperature of around 25°F, approximately nine degrees below the long-term normal and the coldest February in at least 25 years, possibly 35 years when all the data are processed and validated. Preliminary temperature data are indicating this year's average February temperature is slightly colder than February 1989, and if confirmed, will be the coldest February since 1979, Figure 1. The month will also rank as the 9th coldest February on record for Missouri. Regionally, February temperatures averaged between 10-12 degrees below normal across northern Missouri, 9-10 degrees below normal over central sections and 6-9 degrees below normal across southern Missouri.
For the meteorological winter season, preliminary data indicate the Dec-Jan-Feb temperature average was around 27°F, slightly more than 5 degrees below normal, and the coldest Missouri winter in 35 years, or since the brutally cold winter of 1978-79, Figure 2. Preliminary temperature data indicate the winter of 2013-14 will rank as the 9th coldest winter on record for Missouri. Regionally, winter temperatures averaged 6-7 degrees below normal across northern sections, 5-6 degrees below normal over central portions and 4-5 degrees below normal over southern Missouri.
Impacts were numerous with the anomalously cold winter temperatures not seen in more than a generation. Energy consumption was unusually high and reflected in consumer's home heating bills. Cold stress on outdoor workers, exposed livestock and pets was unrelenting, especially with the windy conditions this winter and accompanying wind chills. Ranchers were challenged with routinely chopping ice for livestock and feeding hay. Persistent cold temperatures provided more opportunities for snow and ice events this winter and many communities exhausted their snow management budgets. The extended periods of cold weather contributed toward an unusually deep and persistent frost line in the soil this winter, Figure 3, with numerous instances of frozen and broken pipes.
The rare phenomenon cryoseism, or "frost quakes", were reported over parts of eastern Missouri toward the end of January and early February. There were a few days during this time when temperatures dropped rapidly from above freezing to below zero and resulted in moisture freezing in the soil, expanding and relieving the stress build-up through sudden cracking and loud popping noises. Many people reported hearing the strange noises, most notably on January 26 and February 2.
February precipitation averaged below normal with preliminary data indicating a statewide average of 1.30 inches, or about 0.75 inches below the long-term normal. Regionally, the northern quarter of Missouri received above normal precipitation in February, mostly due to a snow event on the 4th and 5th, and a rain event on the 19th and 20th.
A significant winter storm impacted the northern half of the state on February 4-5 with 4-12 inches of snow, Figure 4. Hazardous driving conditions were accompanied with frigid temperatures and bitterly cold wind chills and led to numerous cancellations. The University of Missouri at Columbia closed their campus for two days, Feb 4-5, and some K-12 schools remained closed for an entire week. Despite above normal snowfall this winter across the state, Figure 5, precipitation still averaged below normal for the December through February period, Figure 6.
A strong storm system moved through the state on February 20 and brought a brief period of unusually warm and windy conditions with scattered thunderstorms to parts of Missouri. Many locations reported wind gusts over 50 mph as the cold front swept through. There were numerous reports of broken tree branches and some property damage, most notably shingle and small structure damage. The St. Louis area reported gusts over 60 mph. Columbia and West Plains reported high temperatures of 72°F and 75°F, respectively, on the 20th, and set high temperature records for the day.
Abnormally dry conditions to moderate drought was impacting much of Missouri by the end of February, Figure 7. Two significant precipitation events in February across northern sections led to some improvement, but drier conditions over parts of central and southern Missouri led to further deterioration. Overall, frozen soils over the northern half of the state did little to improve the long-term dry soil moisture conditions, but surface water supplies recovered some from melting and runoff. Long-term water deficits remain since July 1, Figure 8, and additional significant precipitation events are needed to replenish soil profiles and bring surface water supplies to capacity.
---
Jump to: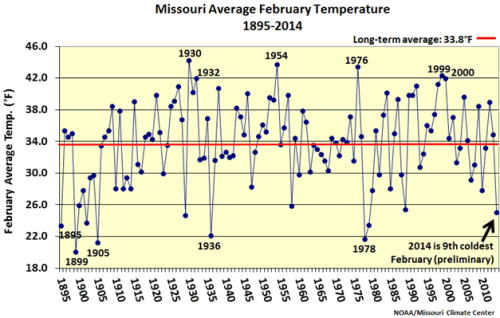 Figure 1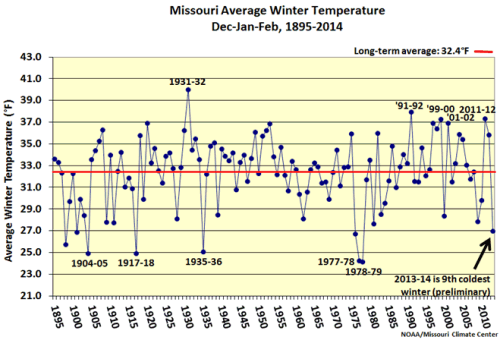 Figure 2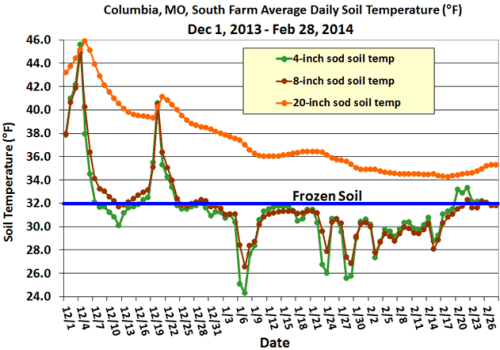 Figure 3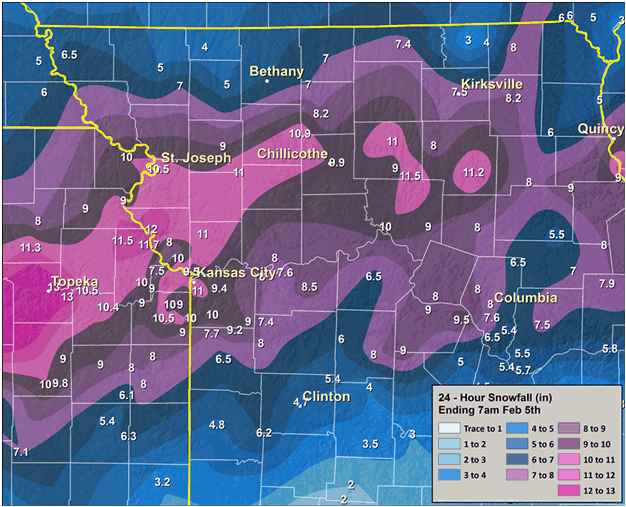 Figure 4. Feb 4-5, 2014 Snowfall map.
Source: NWS Forecast Office, Pleasant Hill, MO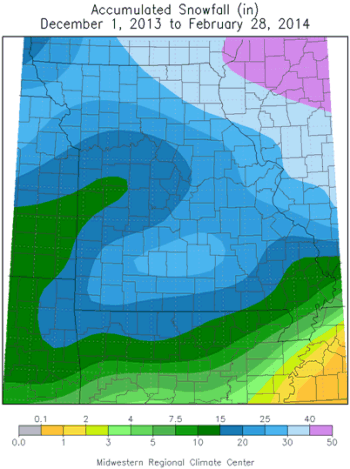 Figure 5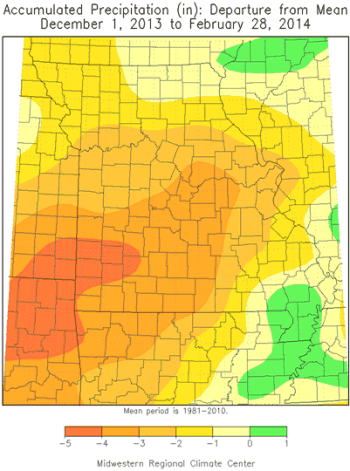 Figure 6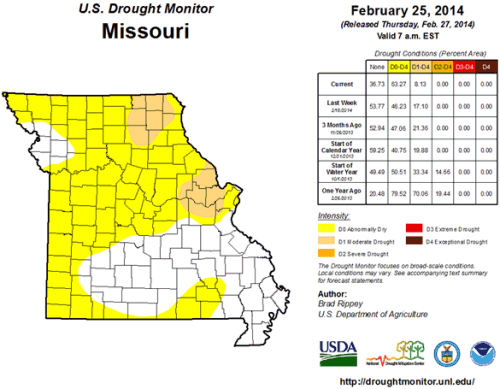 Figure 7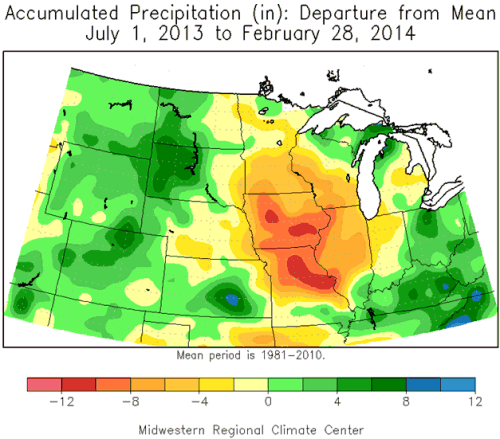 Figure 8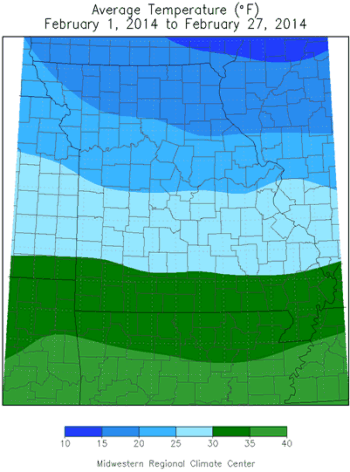 Figure 9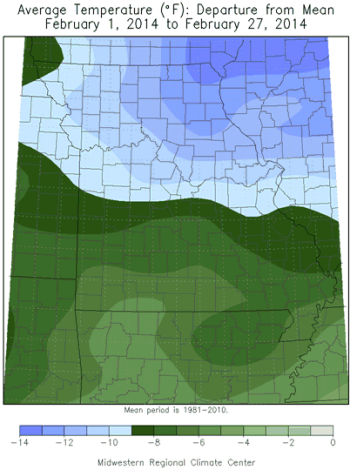 Figure 10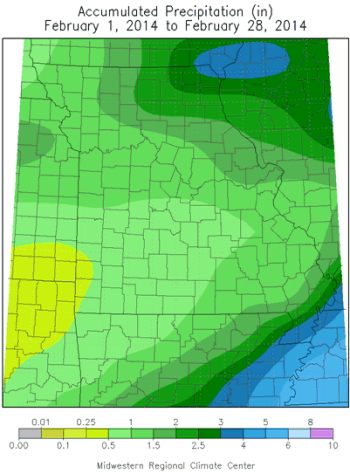 Figure 11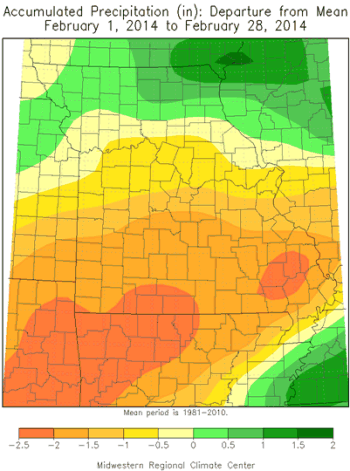 Figure 12
---
Source: Pat Guinan, 573-882-5908