May 2013 Weather and Its Impacts on Missouri
Pat Guinan
State Climatologist
Commercial Agriculture/University of Missouri Extension
May 2013 weather in Missouri was erratic and unusual. Roller coaster temperatures occurred during the month and were bookended with a historic snowstorm in the first week of the month and a long-track tornado at the end of the month.
Preliminary data indicate the monthly statewide average temperature was slightly less than 1 degree below normal, making it the third consecutive month below normal and the 7th coolest spring (Mar-Apr-May) on record. It was the coolest spring in nearly 30 years, or since 1984, Figure 1. Numerous storm systems swept through the state bringing unsettled weather and large temperature variability, Figure 2. A potent and cold upper level storm system moved over the state on May 3 and prevented high temperatures from climbing out of the 30's over parts of the state - an unprecedented occurrence for May. All-time monthly record low maximum temperatures that occurred on May 3 include Columbia, 39°F; Kansas City, 39°; Springfield, 36°; and Rolla, 38°F.
The same storm system brought a historic and rare snow event to parts of Missouri, Figures 3 and 4. A north-south band of heavy, wet snow fell on May 3rd, with 2-7 inches reported along a 100-mile wide corridor extending from north central, through west central and southwestern Missouri, Figure 5. Some of highest snowfall totals include Lexington, 7.0"; Unionville, 6.8"; Trenton, 6.5"; Halltown, 5.5", and Stockton Dam, 5.0". There were some unofficial reports in north central Missouri, on the Iowa border, of 10 inches.
The last time a May snowstorm of this magnitude impacted Missouri was on May 2, 1929, when 3-6 inches of snow blanketed portions of the Ozarks, northeastward to St. Louis. Another historic snow event occurred on May 3, 1907 when portions of north central and northwestern Missouri reported several inches of snow. The community of Fairport (DeKalb County) reported 8.0 inches on May 3, 1907, and is the official 24-hour May snowfall record for Missouri.
Precipitation averaged above normal for May with a statewide average of 6.97 inches, more than two inches above normal and the wettest May since 2002. Heaviest totals, in excess of 9-inches, fell over parts of north central, northeast, and central Missouri. More than 10-inches were reported in Howard, Boone, Livingston, Caldwell, Putnam, Macon, Shelby, Schuyler, Lewis, Marion, Knox, St. Charles, Johnson and Cass counties. Lightest amounts were confined to some small pockets around south central sections, where observers in Stone, Taney, Ozark, Wright, Texas, Hickory, Osage, and Miller counties generally reported 3-4 inches for the month.
The wetter than normal conditions during May were a continuation of a wet pattern that has dominated since the beginning of the year, Figure 6. It was the wettest first five months of the year since 2008, and the 7th wettest January through May period on record. The extended wet period eliminated all residual drought conditions from the historic 2012 drought. By the end of the May, surface water and subsoil moisture supplies were at capacity and concerns shifted to excessive water issues, including major flooding along the Mississippi River. For the latest information on river and streamflow conditions and forecasts, please visit the following link:
http://agebb.missouri.edu/weather/river.htm
There was abundant thunderstorm activity during May, including a couple notable severe weather events occurring on May 19-20 and the last day of the month. Eleven tornadoes were documented on May 19-20 when 10 tornadoes (6 EF1, 4 EF0) touched down across southwestern Missouri, and a small short-lived EF1 tornado touched down on the southwest side of Hannibal during the evening of May 20. Only tree and property damage were reported with these incidents.
The strongest and most damaging tornado occurred in the St. Louis area during the evening hours of May 31. According to a National Weather Service tornado survey, the tornado was on the ground for 35 minutes and traveled 32.5 miles before lifting. It touched down just southwest of Weldon Spring and cut through the several communities in southern St. Charles County and northern St. Louis County, including Harvester, Earth City, Bridgeton, Ferguson, Bellefontaine Neighbors, and the northern extremity of St. Louis City. Maximum estimated tornado wind speeds were 150 mph, or EF3 intensity. The damage path was 1 mile wide as the tornado traveled through St. Louis County. Extensive tree and property damage were reported, including 2 non-life threatening injuries. The approaching line of severe thunderstorms, and tornado warnings for downtown St. Louis, resulted in a postponement of the St. Louis Cardinals baseball game. Many attendees were rushed out of Busch Stadium because of the threatening weather conditions.
---
Jump to: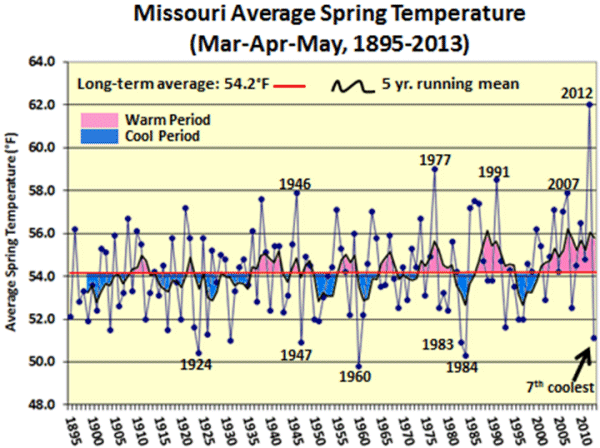 Figure 1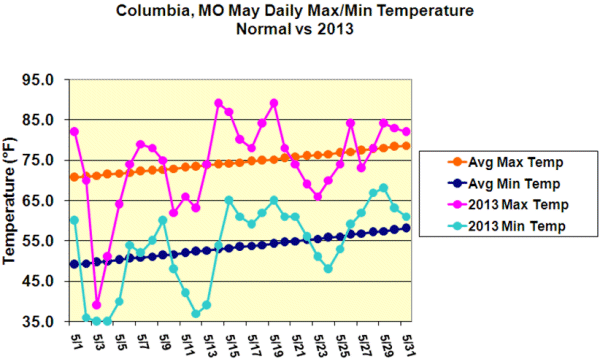 Figure 2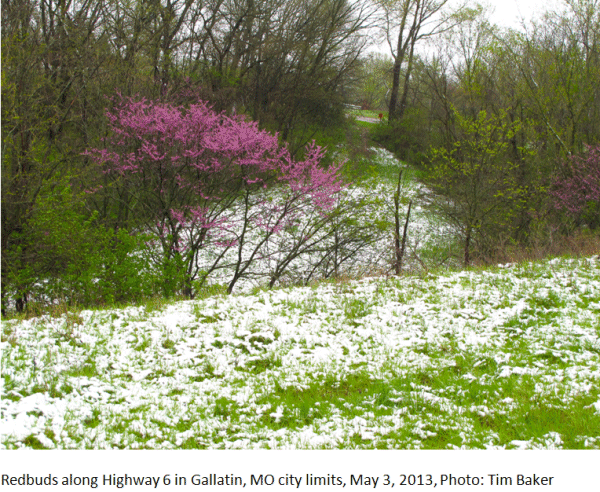 Figure 3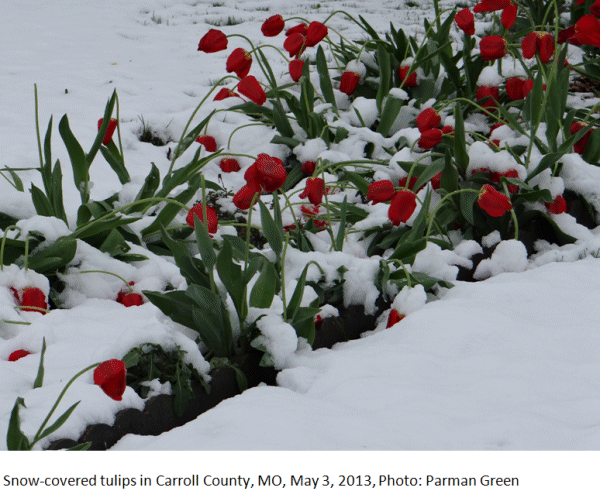 Figure 4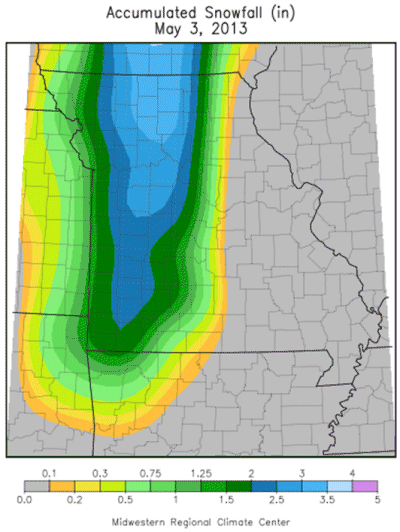 Figure 5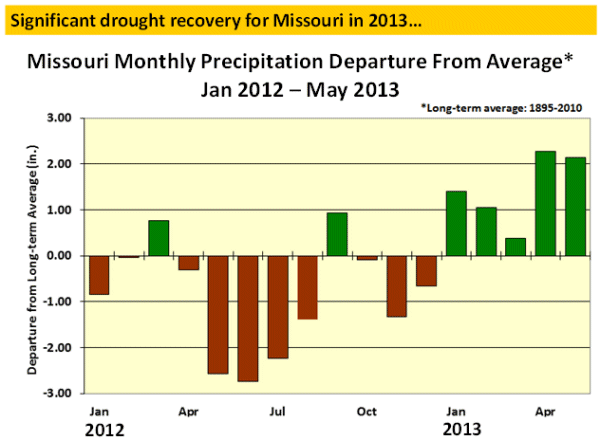 Figure 6