Missouri Climate Summary for 2012
Pat Guinan
State Climatologist
Commercial Agriculture/University of Missouri Extension
An extremely challenging year was faced by Missourians in 2012 when a dry spell emerged at the start of spring and evolved into a historic drought by the end of summer. More than two-thirds of the country was immersed in drought as summer progressed, a situation not experienced in nearly 60 years. Missouri and Kansas were the epicenter of the drought, with extreme to exceptional drought conditions extending from Utah to Indiana, and South Dakota to Texas, in July and August. Missouri's first form of widespread relief occurred on the last day of August when remnants of a tropical system brought significant rainfall to much of the state. Unfortunately, by then, significant drought damage had occurred.
Unusually dry conditions had evolved over the Bootheel region and parts of west central Missouri in April, and spread across the rest of the state after the first week of May. May is typically Missouri's wettest month, but in 2012 conditions were unusually dry, warm and cloud-free. Some locations in northeast, central and east central Missouri went 24 consecutive days (May 8-31) with less than 0.10 inches of rain. Some of the lowest monthly totals were in southeastern Missouri where Perryville and Poplar Bluff reported 0.40" and 0.30", respectively. Only a handful of counties reported over 5 inches for the month, which is near average for May.
Numerous sunny days in May and June, coupled with above normal temperatures and below normal relative humidity, led to unusually high moisture loss from soils, water surfaces and vegetation. The high evaporative losses, in combination with lack of rainfall, resulted in a "flash drought" across the state and impacts rapidly emerged. Reports of deteriorating pastures, declining soil moisture reserves, limited stock water supplies, and crop stress increased significantly as May progressed. Homeowners' lawns began turning brown and irrigation was going at a summer-like pace in many locations.
May 2012 ranked as the 7th driest May on record for Missouri (tied with 2005), with a statewide average total of 2.25 inches, or more than 2.5 inches below normal. It was also Missouri's 4th warmest May on record (+5.2°F), and warmest May since 1987. A seasonal temperature record for spring was also established with a March through May average temperature of 62°F (+7.8°F), smashing the previous record spring warmth, set in 1977, by an incredible 3 degrees F. Unprecedented mild March weather (+14.2°F) contributed largely to the record breaking spring.
By the end of June, one of the worst droughts in nearly 25 years was impacting Missouri and many sectors were feeling the stress from lack of rain and sweltering temperatures. Precipitation data indicate June 2012 was the 6th driest June on record for Missouri and the driest since 1988. Statewide average June rainfall was less than two inches, or nearly 3 inches below normal. The combined May-June average rainfall for the state was 4.18 inches, ranking it the 6th driest May-June period on record and the driest since 1988. Extreme heat during the last week of June exacerbated the stressful conditions with many locations reporting triple digit heat and record temperatures. The last time Missouri experienced 100-plus degree heat in June was 1988. On June 28th, several communities reached all-time high temperature records for the month of June including St. Louis, Columbia, Rolla, and West Plains with 108, 107, 106 and 106°F, respectively.
Grass fires increased during June and burn bans were imposed across the state. Toward the end of the month, a forest fire in the Mark Twain National Forest burned 600 acres in Iron County. According to the Missouri Agricultural Statistics Service, by the end of June, 97% and 93% of the topsoil and subsoil moisture supplies, respectively, were in short to very short condition. And pasture conditions had declined to 76% poor to very poor.
Unrelenting dryness and extreme heat persisted through July. The average statewide temperature for the month was 84.0°F, or 6.5°F above normal. It was the hottest July for Missouri since 1936. July rainfall was paltry for the state, with a statewide average total of 1.58 inches, or 2.24 inches below normal for the month. It was the 7th driest July on record, and the driest July since 1970. Generally, west central and southwestern Missouri received the least amount of rain, with less than 0.50 inches reported in many locations. Several counties in far southwestern Missouri reported less than 0.25 inches for the month.
Drought impacts continued to mount in July. Hydrological issues such as dry wells and stream beds, low river levels, and rural and urban water restrictions were increasingly common. Even with burn bans in place, grassfires and forest fires were reported. The extreme conditions were adversely affecting gardens, lawns, trees and shrubs with numerous instances of vulnerable species succumbing to water and heat stress. Wildlife was impacted by the lack of healthy vegetation and dwindling water resources. Numerous trees appeared stressed along river bluffs, or on hilltops, looking more autumnal than their typical summer green.
By the end of July, and according to the National Agricultural Statistics Service, Missouri had the distinction of having the worst corn, soybean and pasture conditions in the United States. Soil moisture reserves were abysmal with 99% of the topsoil and subsoil reported in short to very short condition. Water supplies were dwindling and river and streamflow levels were bottoming out.
The historic drought impacting Missouri intensified over portions of the Show Me state in August where significant and widespread moisture relief was not realized until the remnants of Hurricane Isaac spiraled northward into southern Missouri on the last day of the month. The tropical system lingered in Missouri for much of Labor Day weekend and brought widespread drought relief in the form of a steady rain falling over multiple hours. Even with the remnants of Isaac, it was the 3rd warmest and 3rd driest May through August period on record for Missouri. Only May-August 1934 and 1936 were warmer and May-August 1901 and 1936 were drier.
Cooler September temperatures in Missouri, in combination with rain events, mitigated the drought conditions impacting the state, but by no means eliminated it. Preliminary temperature data indicate a statewide average temperature of 67.2°F, or slightly more than 1 degree F below normal. The cooler than normal month broke a string of 11 consecutive months with above normal temperatures for Missouri. Preliminary rainfall data for September indicated an average statewide total of 5.03 inches, nearly 1-inch above normal, and only the second time in 2012, following March, when a month recorded above average rainfall. Heaviest September totals fell across southern Missouri where 5-7 inches were typical. Some of the lowest September amounts were in far northern and northwestern sections, where 1-2 inches were common.
Numerous sunny days, with low humidity and high temperatures during the growing season, combined to create the largest evaporative losses in a generation. Class A evaporation pan monitoring at University of Missouri research farms indicated the highest surface water evaporation totals since 1988 in central Missouri, and 1980 across southern sections of the state.
Varying periods of warm and cool weather, and the lack of any widespread killing freeze for most of October, allowed additional vegetative growth and green-up of lawns and pastures across the state. Topsoil moisture conditions improved across southwestern, south central and northeastern sections where above normal rainfall totals of 4-6 inches were common. Below normal October rainfall occurred over northwestern, west central and a few southeastern counties, where less than 2-inches were reported for the month. Long-term severe and extreme drought conditions were still impacting northwestern, central and far southeastern Missouri toward the end of October, where year-to-date deficits were 8-12 inches. Significant surface water recovery was especially notable over southwestern sections where more than 10 inches of rain fell between September-October.
Statewide temperatures averaged above normal in November and December, similar to the annual trend, and making 2012 the warmest year on record, Figure 1. Below normal precipitation fell during the last two months of the year, also not deviating from the annual trend, and ranking this year the 7th driest year on record, Figure 2.
Even though year-end drought conditions had improved across Missouri, a complete recharge of water resources above and below the ground was not realized. Winter is typically the dry season in the Show Me State, most notably across northern, central and southwestern sections, and it is unlikely water supplies will fully recover for the start of next year's growing season. Significant long-term precipitation deficits remain and little to no recovery of surface water supplies was noted in many locations at the end of the year.
The highest likelihood for hydrological drought to carryover into early spring exists across northwestern Missouri, where a significant precipitation deficit remains and precipitation is climatologically the lightest from January through March. Normal January through March precipitation in Missouri ranges from 4-6 inches in northwestern sections to 12-14 inches over far southeastern Missouri.
NOTE: Departures from normal are based on the long-term average period, 1895-2010.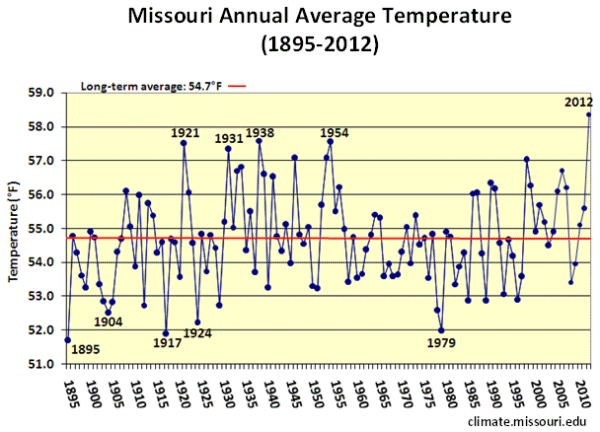 Figure 1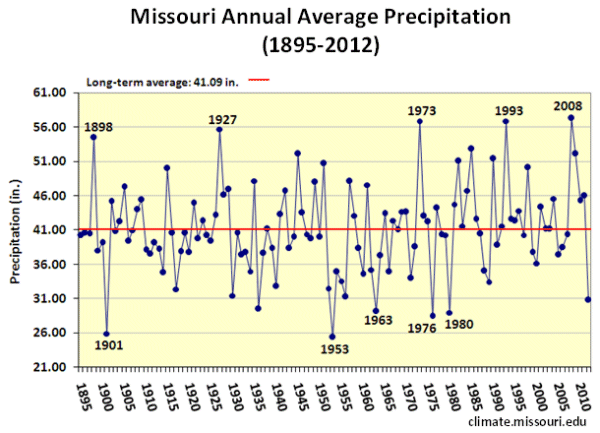 Figure 2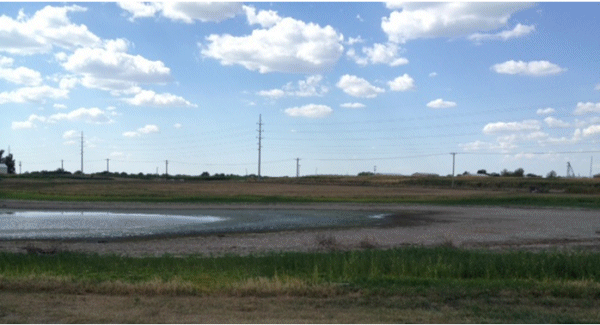 Columbia, MO, P. Guinan