November 2015 Weather and Its Impacts on Missouri
Pat Guinan
State Climatologist
Commercial Agriculture/University of Missouri Extension
Exceptional November wetness eliminated drought concerns that had emerged over Missouri in September and October. Preliminary precipitation data indicated a statewide average monthly total of nearly 8 inches (5 inches above normal), ranking it the wettest November on record for Missouri, Figure 1. Much of the rain was associated with two widespread events during the latter half of the month, November 16-17 and 26-30. Another event impacted southern sections on November 5-6.
Heaviest monthly rainfall occurred over portions of central and all of southern Missouri where 7-10 inches were common. Some Bootheel locations (FSA CoCoRaHS observers) reported more than a foot of rain including Caruthersville (12.91"), Kennett (13.14"), Poplar Bluff (13.30") and New Madrid (13.38"). Amounts ranging from 4-7 inches were typical across northern Missouri. Some of the lightest monthly totals, 3-4 inches, were reported in the northwestern tip of the state.
Temperatures were mild for November with many locations reporting numerous daily high temperatures in the 50s and 60s, and a few days in the 70s, Figure 2. No unusually cold days were reported. Preliminary data indicate the statewide average temperature was 48.7°F, nearly 5 degrees above normal and the 9th warmest November on record, Figure 3. The mild November weather translated to state, county, and consumer savings associated with lower heating demand. Some locations managed to avoid a hard freeze for much of the month, as evidenced by flowers still blooming into the third week of November, Figure 4. The unseasonably mild Sep-Oct-Nov weather, Figure 5, resulted in the 5th warmest autumn on record and the warmest since 1998, Figure 6.
The heavy November precipitation, in combination with low evaporative demand and no frost line, resulted in abundant water recharge above and below the ground. As of November 30th, the Missouri Agricultural Statistics Service reported 96% of the topsoil moisture supplies in adequate to surplus condition, and 87% of the subsoil moisture supply in adequate to surplus status. Winter wheat was reported to be 96% emerged, 10 percentage points higher than the 5-year average. All crop reporting districts reported the majority of their hay supplies and other roughages as adequate. Stock water supplies were also mostly adequate statewide.
---
Jump to: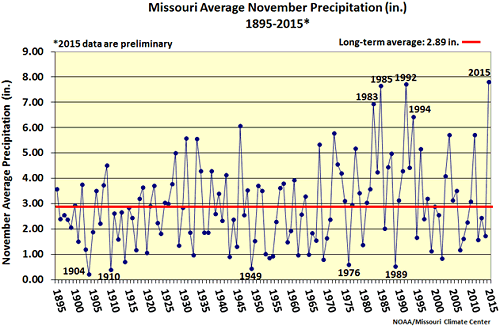 Figure 1.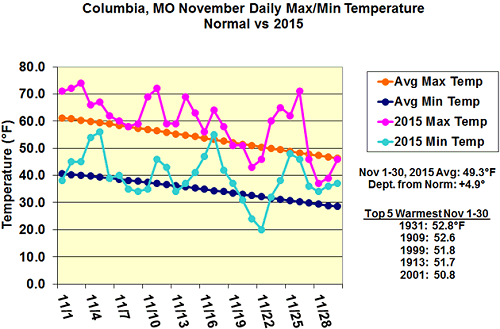 Figure 2.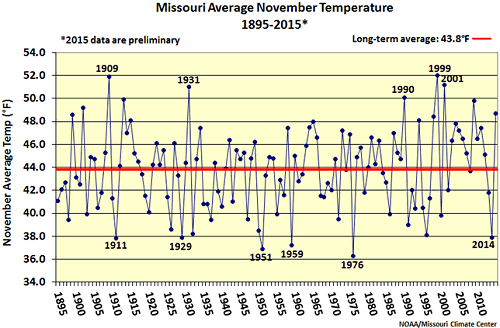 Figure 3.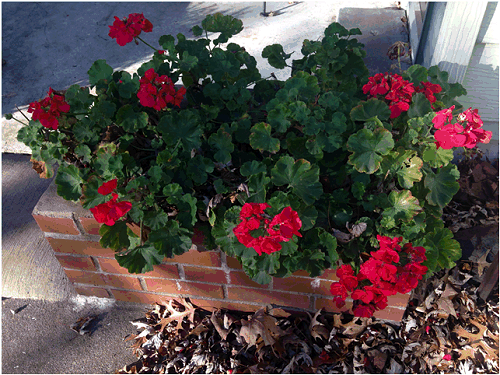 Figure 4. Geraniums blooming in mid-Missouri on November 19, 2015.
Photo Credit: P. Guinan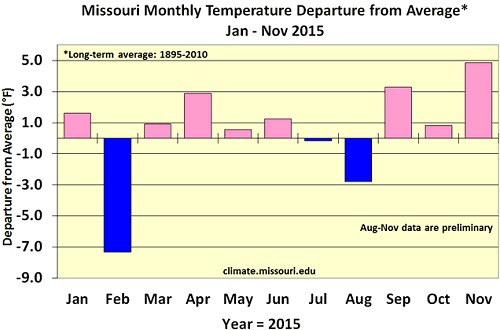 Figure 5.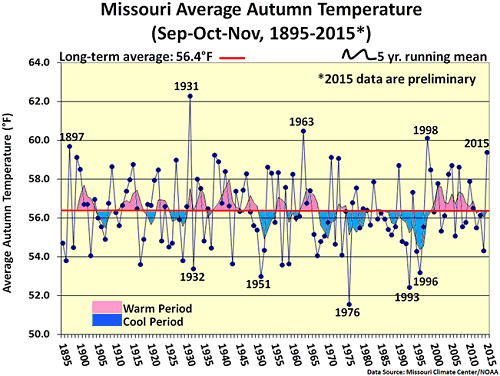 Figure 6.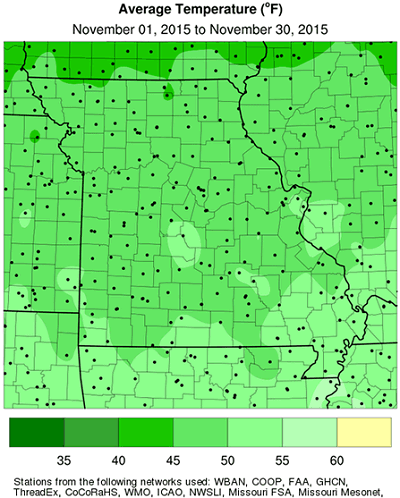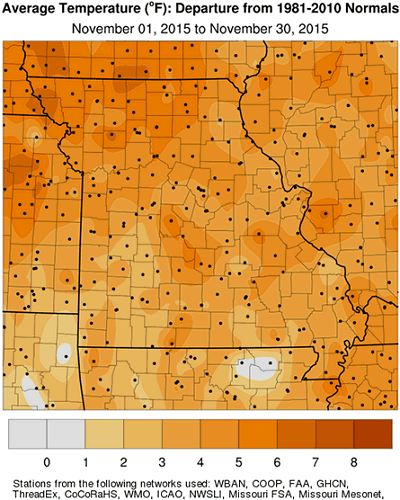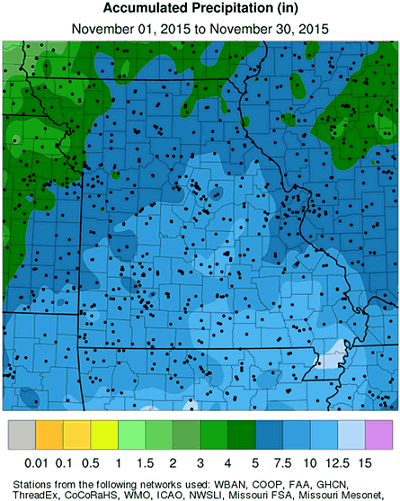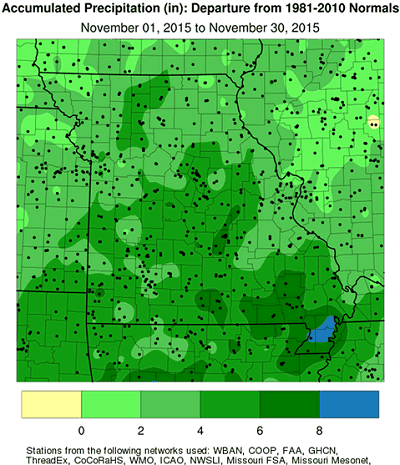 ---
Source: Pat Guinan, 573-882-5908