July 2022 Weather and Its Impacts on Missouri
Pat Guinan
State Climatologist
University of Missouri Extension
Above average temperatures impacted Missouri in July, especially across the southern half of the state, where dry conditions prevailed. Preliminary data indicated a statewide average temperature of 79.7°F, or 2.0° above the long-term average. It was the hottest July in a decade, Figure 1, and third consecutive warmer than average month for the year, Figure 2. Maximum July temperatures reached the mid 90's or higher for several days in central and southern sections, Figure 3. Many central and southern locations reported triple-digit heat for the month, especially during the latter half of July. Some of the highest maximum temperatures for July are shown in Table 1.
MISSOURI TEMPERATURE
JULY 2022
Station Name*
County
Highest Max Temp (°F)
Date

---

Anderson 3W
McDonald
108
27
Washburn 5W
Barry
108
27
Joplin Regional AP
Jasper
107
26
Ozark Beach
Taney
107
27
Carr Creek
Shannon
107
16
Salem
Dent
107
25
Stockton Dam
Cedar
106
27
Neshso
Newton
106
21
Big Spring
Carter
106
23
Round Spring 2SW
Shannon
106
27
*NWS Cooperative Network
Table 1.
Preliminary data indicate the statewide average rainfall total was 3.95 inches, or 0.24 inches above the long-term average, Figure 4. It was the driest July since 2018. Five out the past seven months have been wetter than average this year, Figure 5.
According to radar-estimates, rainfall was highly variable in Missouri, Figure 6. Heaviest rainfall occurred over portions of northern and east central sections where 5-8 inches were common. Additionally, there was corridor, 30-40 miles wide, of heavier rainfall, 5-8 inches, centered on the Cass County and Bates County line eastward to Cole County, near Jefferson City. Driest conditions were found across much of southern Missouri, especially southwestern sections where several locations reported less than 1-inch.
Some of the Heaviest and lightest monthly rain gauge reports are listed in Table 2.
MISSOURI RAINFALL
JULY 2022
Station Name*
County
Total Rainfall (in.)

---

Heaviest
Ladue 1.6 N
St. Louis
16.94
St. Peters 2.2 NE
St. Charles
16.50
West Plains 8.8E
Howell
11.25
Mac Kenzie 0.3 ESE
St. Louis City
10.97
Windsor 4.2 SSE
Henry
9.38
Lightest
Mount Vernon 0.2 E
Lawrence
0.52
Carthage 1.5 S
Jasper
0.53
Buffalo 2 N
Dallas
0.63
Neosho 3.9 WNW
Newton
0.78
Springfield 5.5 SSW
Greene
0.79
*Rain gauges are from the NWS Cooperative Network and CoCoRaHS
Table 2.
A historic extreme rainfall event impacted the St. Louis area on July 26 with some locations in St. Charles and St. Louis Counties reporting more than 1-foot of rain over a 24-hour period, according to radar estimates and rain gauge reports, Figures 7 and 8. The National Weather Service Office in St. Louis wrote an excellent storm analysis on the event titled: July 26th, 2022: Historic Flash Flooding in St. Louis. It was the first time the NWS office in St. Louis issued a flash flood emergency. There were numerous reports of flooded roads, residences and businesses. At least two flood related fatalities were reported.
According to the Missouri Agricultural Statistics Service report from July 31, 2022, 46% of the state reported topsoil moisture supplies in short to very short condition with 54% of the state reporting topsoil moisture in adequate condition. Statewide subsoil condition was reported 48% short to very short, and 52% adequate. Corn, soybean and pasture conditions were reported at 23%, 21%, and 51% in poor to very poor condition, respectively. Corn and soybean were reported in good to excellent condition at 52% and 49%, respectively. Pasture was in good to excellent condition at 22%. The majority of hay and other roughages were adequate to surplus (67%), as well as stock water supplies (70%).
Moderate to extreme drought was impacting much of the southern half of Missouri toward the end of July, according to the U.S. Drought Monitor released on July 28, 2022, Figure 9. Driest conditions were affecting all of southwestern Missouri and several counties on the Missouri-Arkansas border. More than 200 Condition Monitoring Observer Reports were submitted in July according to the National Drought Mitigation Center, Figure 10. Many of the impacts were affecting agriculture with numerous reports of crop, pasture and livestock stress. Hydrological concerns were also emerging with lowering surface water supplies.
---
Jump to: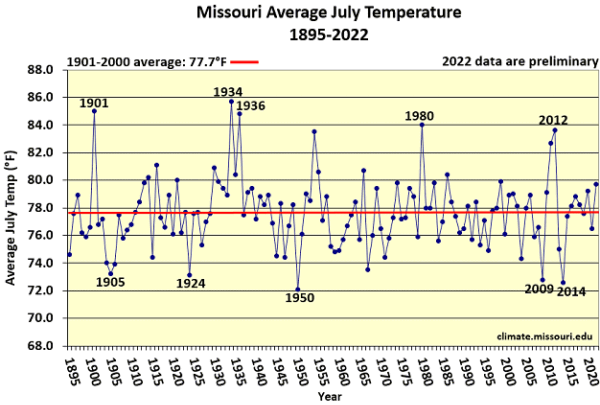 Figure 1.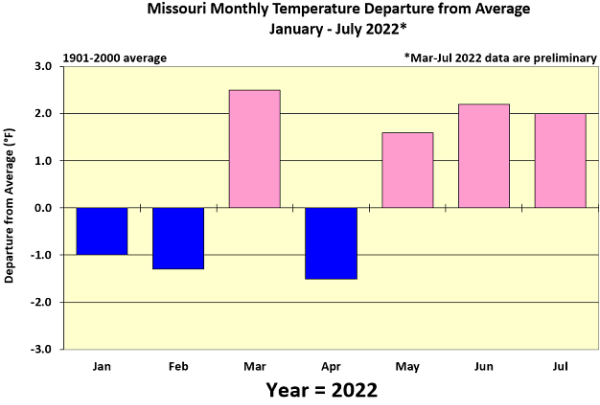 Figure 2.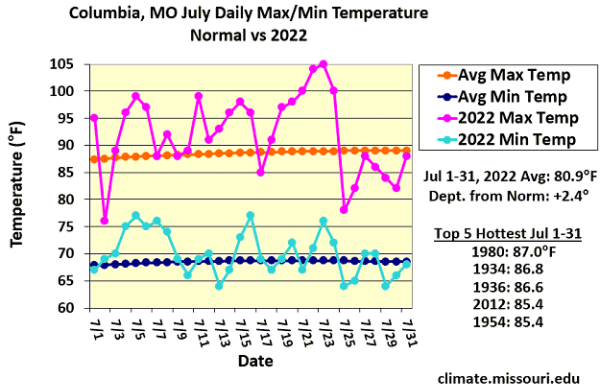 Figure 3.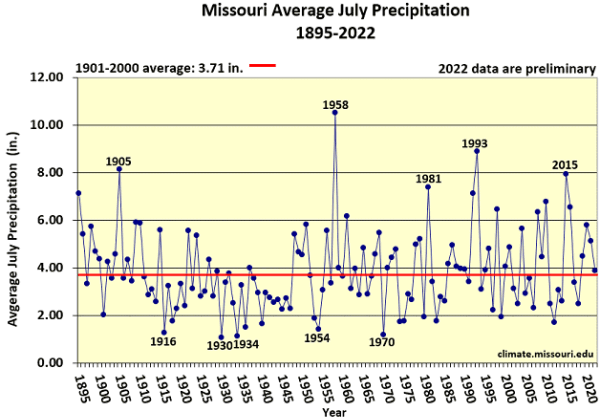 Figure 4.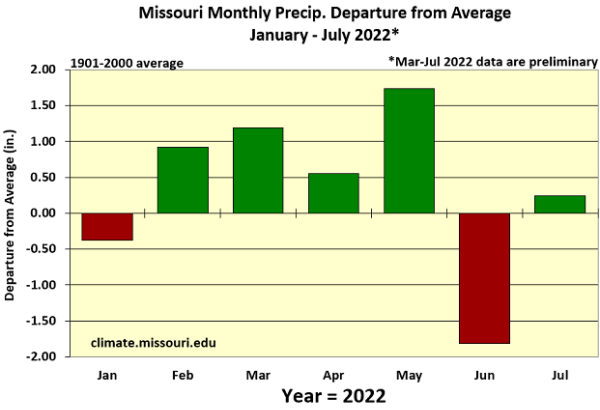 Figure 5.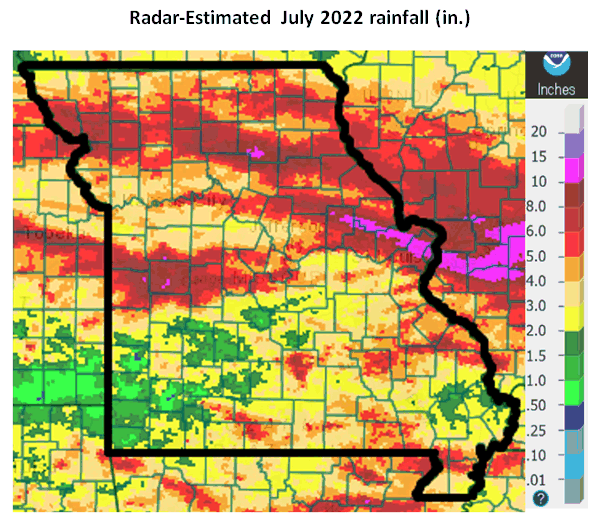 Figure 6.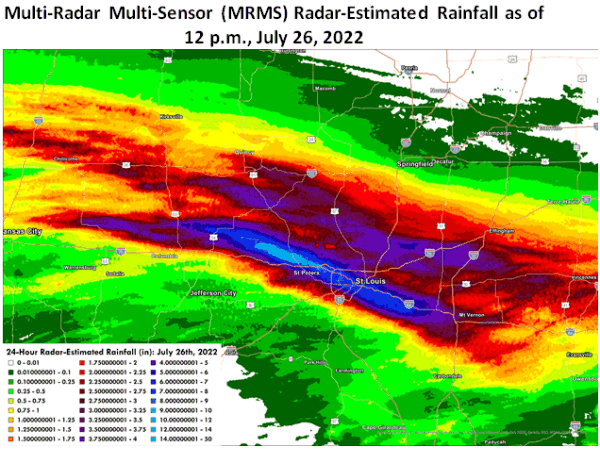 Figure 7. Source: National Weather Service - St. Louis, MO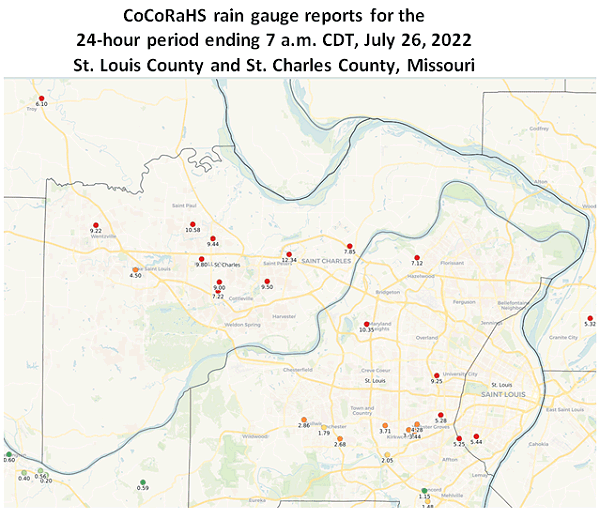 Figure 8.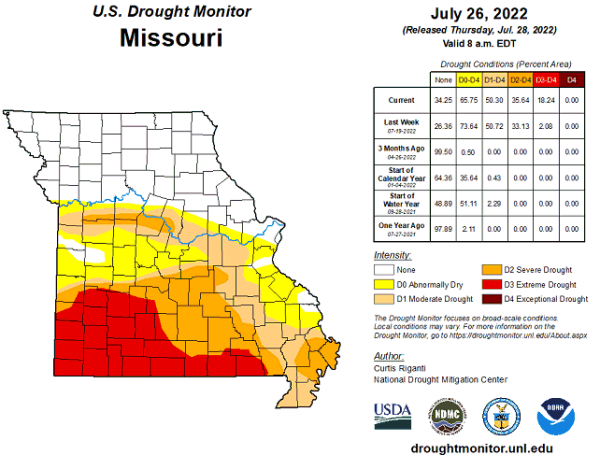 Figure 9.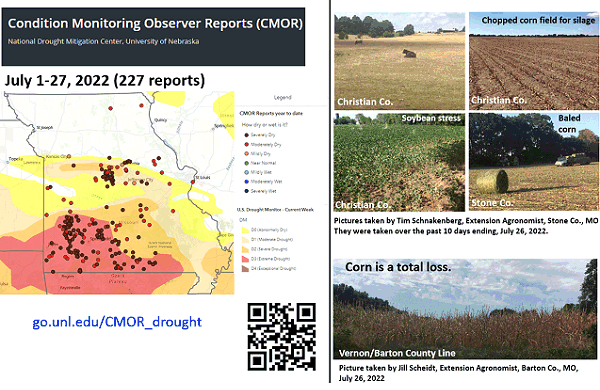 Figure 10.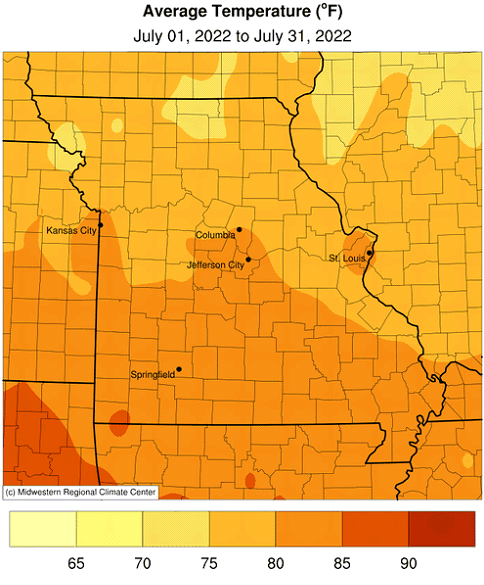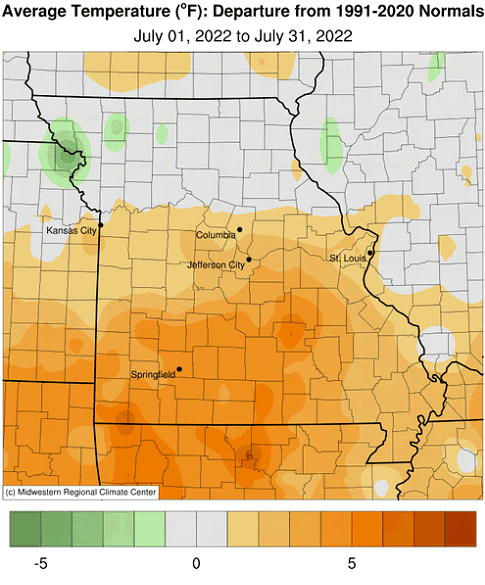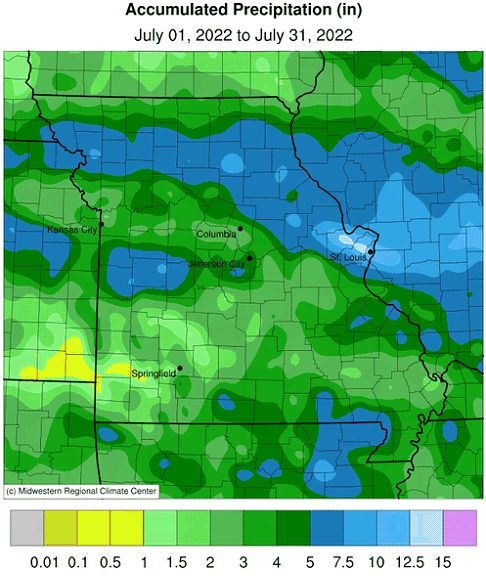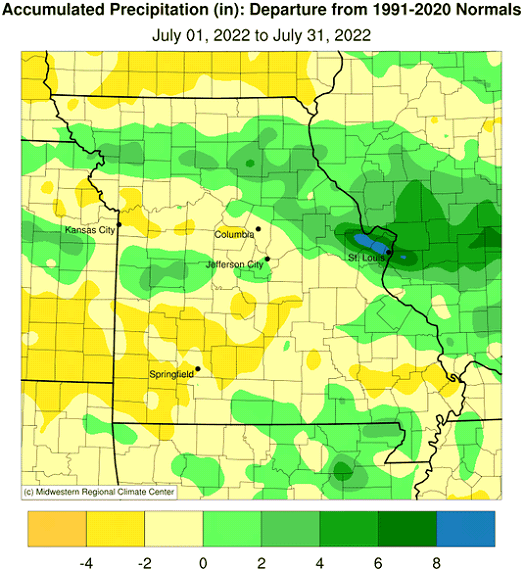 ---
Source: Pat Guinan, 573-882-5908