July 2018 Weather and Its Impacts on Missouri
Pat Guinan
State Climatologist
University of Missouri Extension
Dryness intensified and expanded across Missouri during July in what has become the worst growing season drought for the state since 2012. Conditions across portions of northern Missouri were worse than they were in 2012 according to the U.S. Drought Monitor map, Figure 1.
Above normal temperatures dominated during the first half of the month, but cooler weather during the latter half brought a brief respite to people, pets, plants and livestock, Figure 2. Overall, the statewide average temperature for July was 78.3°, slightly above the long-term average of 77.6°, Figure 2. It was the third consecutive warmer than average month for the state, Figure 3.
July precipitation was variable across Missouri with a statewide average of 2.44 inches, or 1.39 in below the long-term average, Figure 4. It was the 4th consecutive month with below average precipitation, Figure 5, and the 13th driest Apr-Jul on record, Figure 6.
With few exceptions, most locations received below normal rainfall, Figure 7. Driest locations, where less than 2-inches were observed, occurred across portions of northwestern, north central, central, southwestern and southeastern Missouri. There were numerous counties experiencing pockets of localized, but intense dryness, where less than 1-inch was reported for the month. Small areas of wetter conditions were found over the far northeast corner of the state and in mid-Missouri, centered in Randolph County. A thin corridor of higher rainfall was in west central Missouri, extending from Cass to Camden Counties. Some of the lightest and heaviest monthly rainfall totals are listed in Table 1.
MISSOURI
Station Name*
County

Rainfall (in.)
Lightest
Cap au Gris Lock & Dam 25
Lincoln
0.32
Springfield 1SSE
Greene
0.44
Hornersville
Dunklin
0.50
Poplar Bluff 4.2NW
Butler
0.56
Green City 5N
Sullivan
0.57
Heaviest
Truman Dam & Reservoir
Benton
9.04
Warsaw 8.3NW
Benton
8.60
Hartville 0.5SE
Wright
7.58
Higbee 4S
Howard
6.75
Mansfield
Wright
6.64
*Rain gauges are from the NWS Cooperative Network or CoCoRaHS Network
Table 1.
According to the Missouri Agricultural Statistics Service report from July 29, 2018, 75% of the state reported topsoil moisture supplies in short to very short condition with 25% of the state reporting topsoil moisture in adequate condition. Statewide subsoil condition was reported 78% short to very short, and 22% adequate. Corn, soybean and pasture conditions were reported at 31%, 25%, and 69% in poor to very poor condition, respectively. Only 33% of corn and 40% of soybean were reported in good to excellent condition, and 8% of pasture was in good condition, 0% excellent. The majority of hay and other roughages were short to very short (81%), as well as stock water supplies (52%).
Impacts continued to mount from the summer heat and prolonged dryness, including crop and pasture losses, livestock stress, and declining surface water supplies, especially across northern Missouri where the dryness has persisted for well over a year in places, Figure 8.
Hydrological issues such as dry wells and stream beds, low rivers, ponds and lake levels, and water restrictions were increasingly common, Figure 9. The extreme conditions were adversely affecting gardens, lawns, trees and shrubs with instances of vulnerable species succumbing to water stress, Figure 10.
A tragic boat accident occurred during the early evening of July 19, 2018 when severe thunderstorm winds swept over Table Rock Lake, near Branson, Missouri. A Duck Boat carrying 31 people, 29 passengers and two crewmembers, sunk in high winds and waves. Seventeen people, including one crewmember died in the accident. A preliminary report for the accident can be found at the following link https://www.ntsb.gov/investigations/AccidentReports/Reports/DCA18MM028-preliminary-report.pdf.
---
Jump to: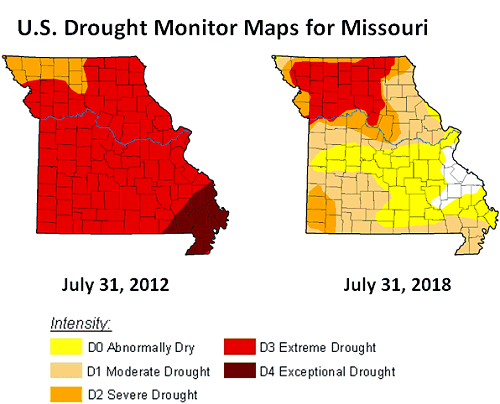 Figure 1.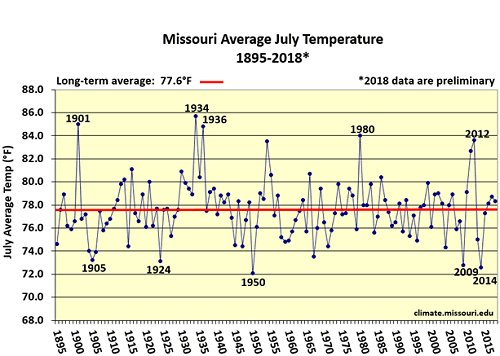 Figure 2.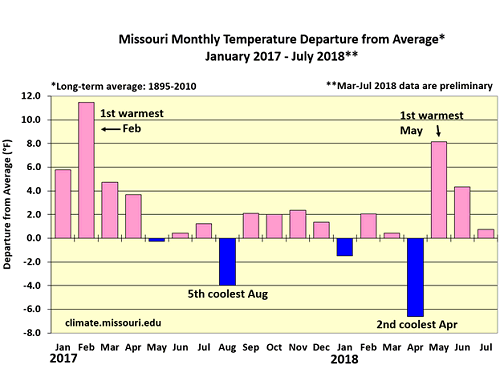 Figure 3.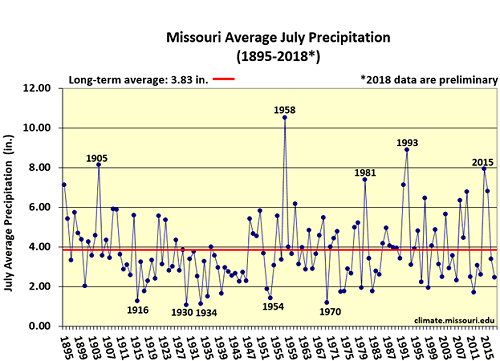 Figure 4.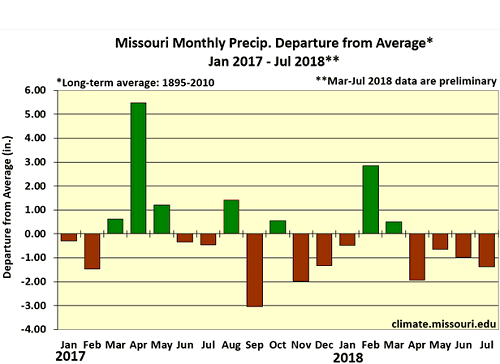 Figure 5.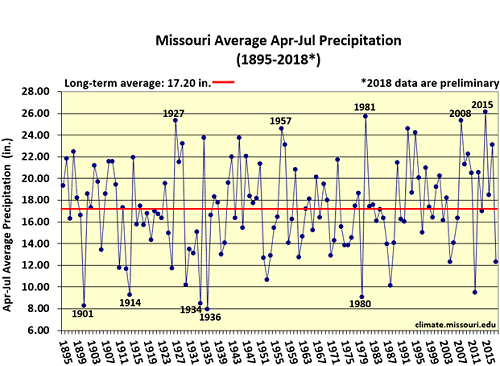 Figure 6.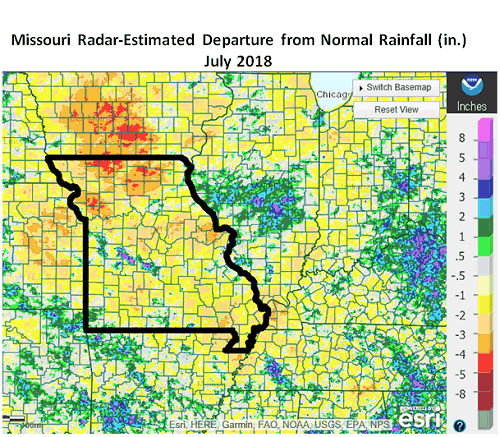 Figure 7.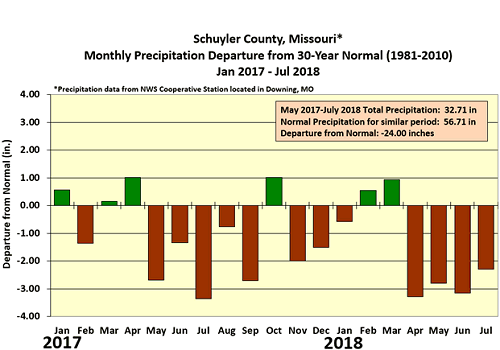 Figure 8.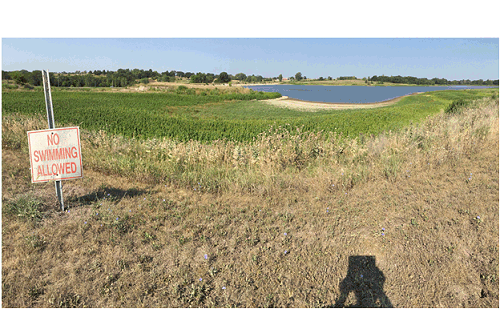 Figure 9. City Reservoir near Hamilton, MO, Caldwell County.
Photo taken in mid-July 2018 by Tim Baker.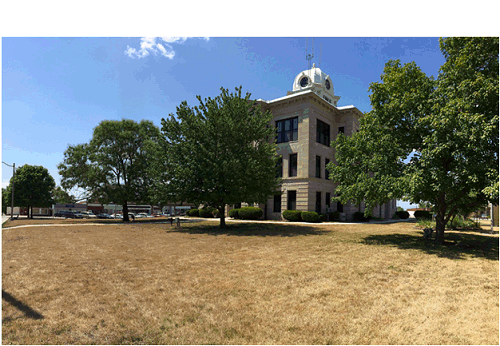 Figure 10. Daviess County Courthouse, Gallatin, MO.
Photo taken in mid-July 2018 by Tim Baker.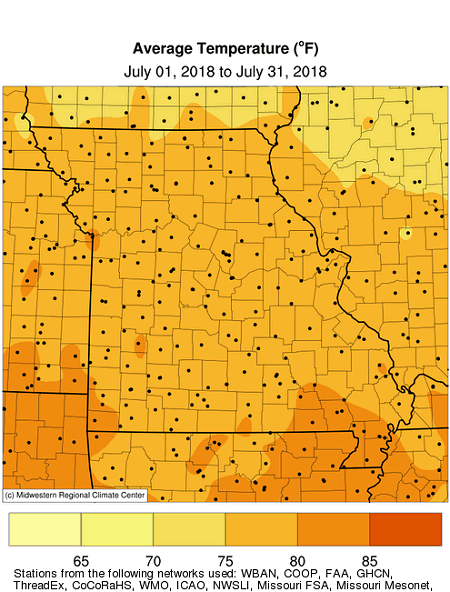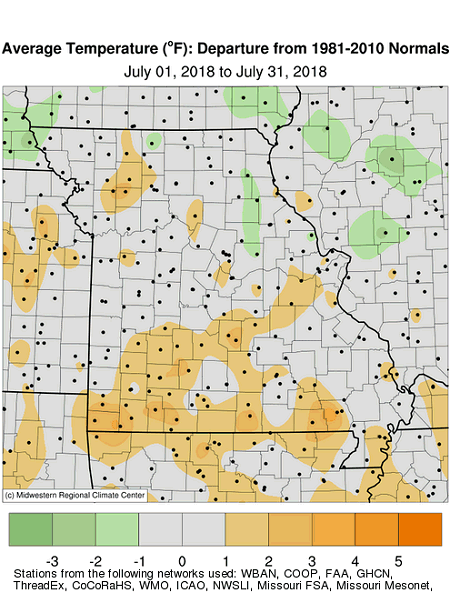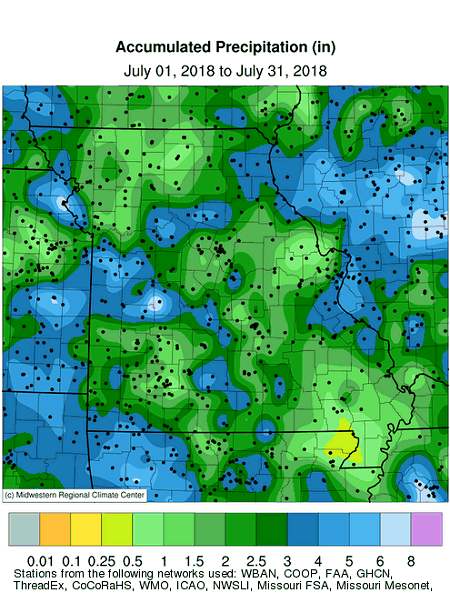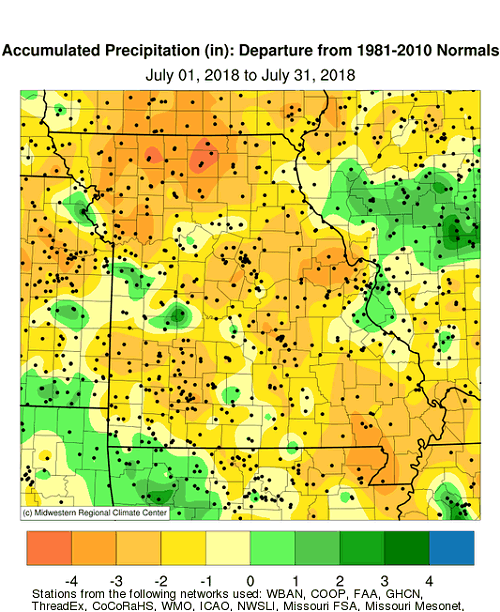 ---
Source: Pat Guinan, 573-882-5908