July 2014 Weather and Its Impacts on Missouri
Pat Guinan
State Climatologist
Commercial Agriculture/University of Missouri Extension
A persistent northwesterly flow upper air weather pattern resulted in one of the coolest Julys on record for Missouri, and much of the Midwest, Figure 1. Preliminary data indicate an average statewide temperature of 72.7°F, nearly 5 degrees below normal, and eclipsing July 2009 by 0.1°F to become the second coolest July on record. Only July 1950 was cooler, Figure 2. Illinois and Indiana witnessed their first or second coolest July on record.
Air masses flowed out of Canada into the region for much of the month and brought unseasonably cool daily temperatures, Figure 3. Several locations established daily minimum low temperature records during July when temperatures dipped into the 40's and 50's. Kansas City, Joplin and Vichy-Rolla each broke 4 daily minimum temperature records for the month. The lowest temperature for the month was 45°F and reported in Conception (Nodaway co.) on July 4th, and near Salem (Dent co.) on July 17th. The cool month continued the trend of below normal monthly temperatures over the past 1.5 years, Figure 4. For 2014, the January through July period ranks as the 10 coolest on record for Missouri, and the coolest in 35 years, or since Jan-Jul 1979, Figure 5.
Reinforcing shots of Canadian air limited opportunities for Gulf of Mexico moisture to inhabit the region. Accordingly, precipitation events tended to be light and infrequent. Preliminary data indicate the average statewide precipitation total was 2.59 inches, or about 1.25 inches below the long-term average. The month followed an overall dry pattern that has emerged since last summer, Figure 6. Heaviest rainfall totals, 3-4 inches, were common over northern Missouri, with 2-3 inches generally falling across the rest of the state. East central sections received the least amount of rain where 1-2 inches were reported. Some locations in Missouri reporting the heaviest and lightest amounts include:
| | | |
| --- | --- | --- |
| Location | County | July Rainfall (in.) |
| Luray 2N | Clark | 8.72 |
| Kahoka 0.6S | Clark | 7.54 |
| Ladonnia 6.8N | Ralls | 7.06 |
| Monticello 0.4SSW | Lewis | 6.44 |
| Amity 2.8 WNW | DeKalb | 5.51 |
| O'Fallon 6.0WSW | St. Charles | 1.18 |
| Warrenton 1.1WSW | Warren | 1.14 |
| St. Peters 2.0SE | St. Charles | 1.10 |
| St. Charles 1.0E | St. Charles | 0.85 |
| Chesterfield | St. Louis | 0.70 |
Fortunately, cool temperatures during the month mitigated crop and pasture stress in dry areas of the state, though non-irrigated lawns were beginning to turn brown and some farmers were becoming concerned over the extended period of dryness. Overall, however, water resources remained mostly adequate due to below normal evaporation rates. Figure 7 compares daily potential evapotranspiration rates at Columbia, MO between this year and the hot, dry growing season of 2012.
According to the Missouri Agricultural Statistics Service, 61% of the state reported topsoil moisture supplies in adequate to surplus condition toward the end of July. Corn, soybean and pasture conditions were looking promising with 84%, 76%, and 51% in good to excellent condition, respectively. Slightly more than 90% of hay and stock water supplies were also adequate to surplus.
A widespread and notable severe weather event impacted Missouri on July 7-8 when thunderstorms developed in southwestern Iowa and southeastern Nebraska and intensified into line of severe thunderstorms that swept southeastward through the state. There were numerous reports across northern and central Missouri of 50-70 mph winds accompanying the squall line, and many incidents of tree and property damage, Figure 8. Columbia, Missouri was particularly hard hit when localized microbursts approaching 80 mph, or higher, occurred over parts of the city. At one point after the storm more than 14,000 customers were without power and the city manager declared an emergency, which was the first time since 1981. Figures 9 through 11 depict storm damage in Columbia.
---
Jump to: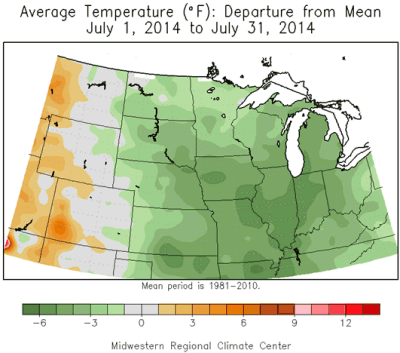 Figure 1.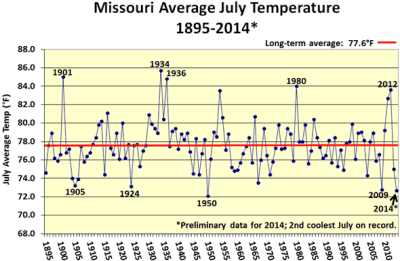 Figure 2.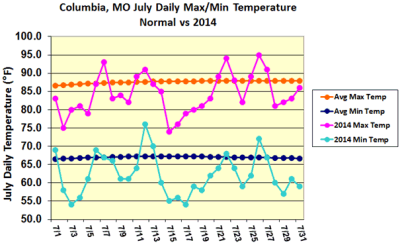 Figure 3.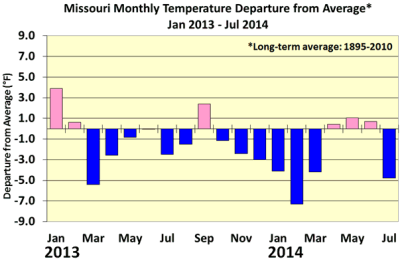 Figure 4.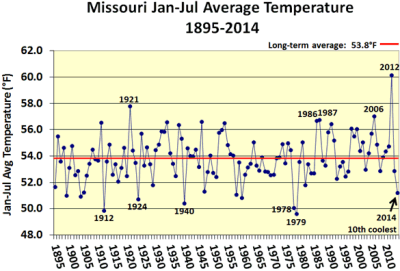 Figure 5.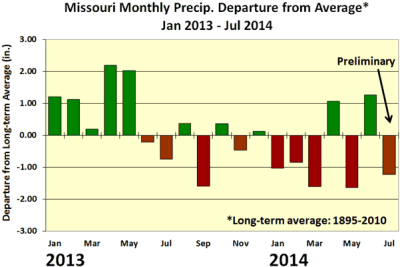 Figure 6.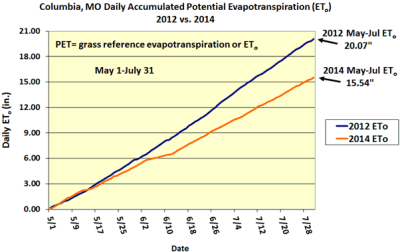 Figure 7.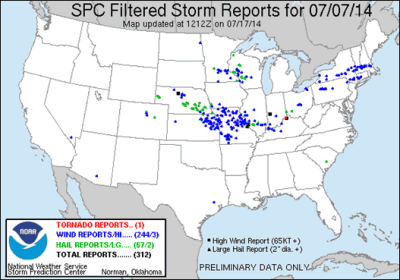 Figure 8.: Storm Prediction Center Storm Reports, July 7-8, 2014.
Figure 9.: Storm damage, Columbia, MO, late evening, July 7, 2014.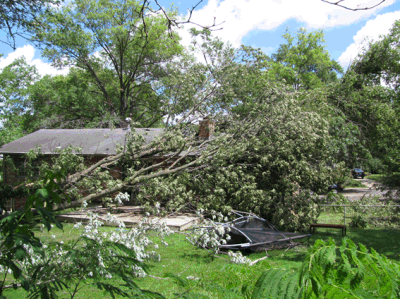 Figure 10.: Storm damage, Columbia, MO, late evening, July 7, 2014.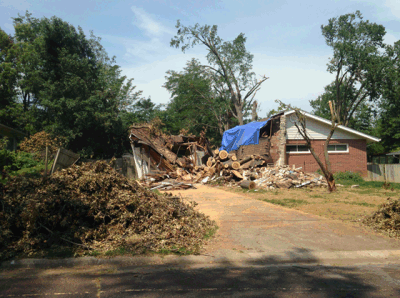 Figure 11.: Storm damage, Columbia, MO, late evening, July 7, 2014.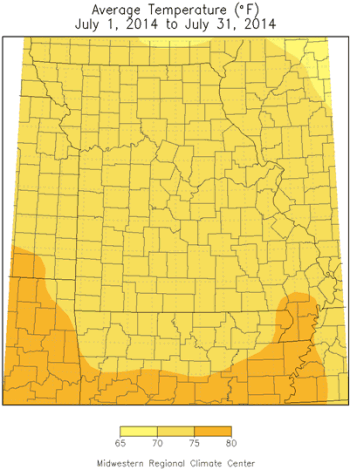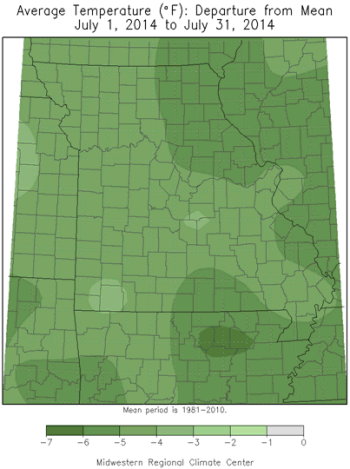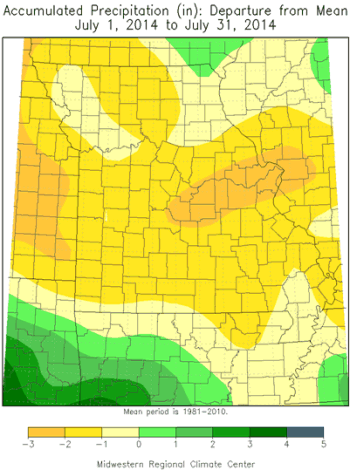 ---
Source: Pat Guinan, 573-882-5908